Dr. James Murdoch Infectious Disease Specialist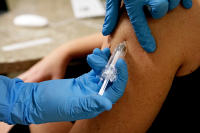 As an infectious disease specialist, Dr. Murdoch  specializes in the prevention and actual treatment of different communicable or infectious diseases.
He ensures appropriate diagnosis, treatment, prevention and recovery of diseases thus determining the right course of treatment, recommending and ordering tests in order to identify the extent of illness.

A lot of infectious diseases have started to re-surface. For this reason, patients who catch these diseases often end up experiencing troubles, which may even lead to more serious conditions. With Dr. Murdochs help, however, the right treatment to specific diseases can be guaranteed.

Dr. James Murdoch is accepting referrals.

Dr. Liliya Grebenyuk Internal Medicine Specialist

As an Internal Medicine specialist, Dr. Grebenyuks area of expertise and passion lies in the prevention, treatment and management of kidney diseases in her community and beyond. She is double-board certified in Nephrology and Internal Medicine. She is highly engaged in the latest research, with the goal of discovering and delivering more effective treatments for her patients with kidney diseases.

Her specialization includes, but is not limited to, the treatment of: hypertension, late-stage kidney disease, glomerulonephrities, inherited kidney disorders, acid-base disorders, etc.

Dr. Liliya Grebenyuk is accepting referrals.

Dr. Parwinder Gill Allergy & Immunology Specialist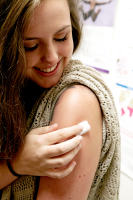 Dr. Gill completed her Internal Medicine training, followed by a Fellowship in Clinical Immunology & Allergy, both at  the University of Toronto. She is certified by the Royal College of Physicians and Surgeons of Canada in Internal Medicine as well as in Clinical Immunology & Allergy, in addition to certification through the American Board of Internal Medicine. She has been practicing in both academic and community settings, and until recently, served as an Assistant Professor and the Program Director of the Division of Clinical Immunology at Western University.

Dr. Gill will be accepting referrals for both the adult and pediatric population for a spectrum of conditions including (but not limited to): 

Allergies: Food, Environment, Venom and Drug
Respiratory Conditions: Asthma and Allergic Respiratory Disorders
Dermatologic Disorders: Urticaria/Angioedema, Contact Dermatitis, Eczema
Immunologic Disorders: Immune deficiencies, Autoimmune and Autoinflammatory disorders
Allergic/Immnologic Therapies: Immunotherapy, IVIG/SCIG, and Biologics

Information to include with referrals:
Reason for referral and level of urgency (for triage purposes)
Patient's medical history
List of medications

Vaccination record (if available)


Information for patients:
Please know that the initial appointment is for a consultation​ and depending on the individual circumstances, test/investigations may not be indicated. Patients should remain off antihistamines and OTC medications including cough/cold products for at least 5 days prior to the appointment. If they are unable to keep their appointment, at least 48 hours' notice is required.